"It's Like Having X-Ray
Glasses on the Market…"
If you've ever wondered how Wall Street "rigs the game" in its own favor…
How incredibly wealthy traders are able to win time after time…
Then you must pay close attention right now.
I am revealing a proprietary trading strategy designed to spot Wall Street's secret market moves and profit just as they do.
[ Official Transcript ]
When everyday investors say "the game is rigged" they're not wrong.
Having been on the inside of Wall Street's profit machine for over 20 years, I saw it happen on a regular basis…
Wall Street's heaviest hitters would force stock prices down … then buy up shares quietly … and profit enormously when the stock price rose again.
It's still happening today. And believe it or not, the whole process is 100% legal.
Main Street investors have been largely oblivious to these actions … and missing out on the profits they can bring.
But today, I'm going to show you not only how Wall Street makes quick gains by quietly manipulating stock prices…
I'm going to show you exactly how to spot "glitches" in these prices that tell you when the stock is poised to soar, so you have the chance to profit exactly when they do.
Like the "glitch" that caused a supercharged play on Clovis Oncology to jump 60% in eight days…
Or Teradyne to rise 64% in seven days.
Novocure to leap 65% in seven days.
Nvidia to jump 55% in 17 days.
KB Home to rise 53% in 12 days.
Intercept Pharmaceuticals to rise 53% in five days.
And Facebook to jump up 59% in just eight days.
In this exposé, I'm going to lay out in detail exactly what causes these glitches in the stock market…
How anticipating Wall Street's rampant market manipulations sets up opportunities to pull winners out of today's volatile bull market time and time again…
And how I spot these opportunities by picking the most beaten-down stocks on the market … ignoring what Wall Street says and instead doing exactly what it does.
That's right — I'll show you exactly how I spot this glitch and then play it using options for increased speed and efficiency, to target bigger moves, faster than what a regular stock delivers.
And in the next few minutes I'll also show you just how reliable this system has been.
But first, let me tell you a little about myself … how I discovered these glitches and why Wall Street has been hiding them from Main Street for nearly 90 years.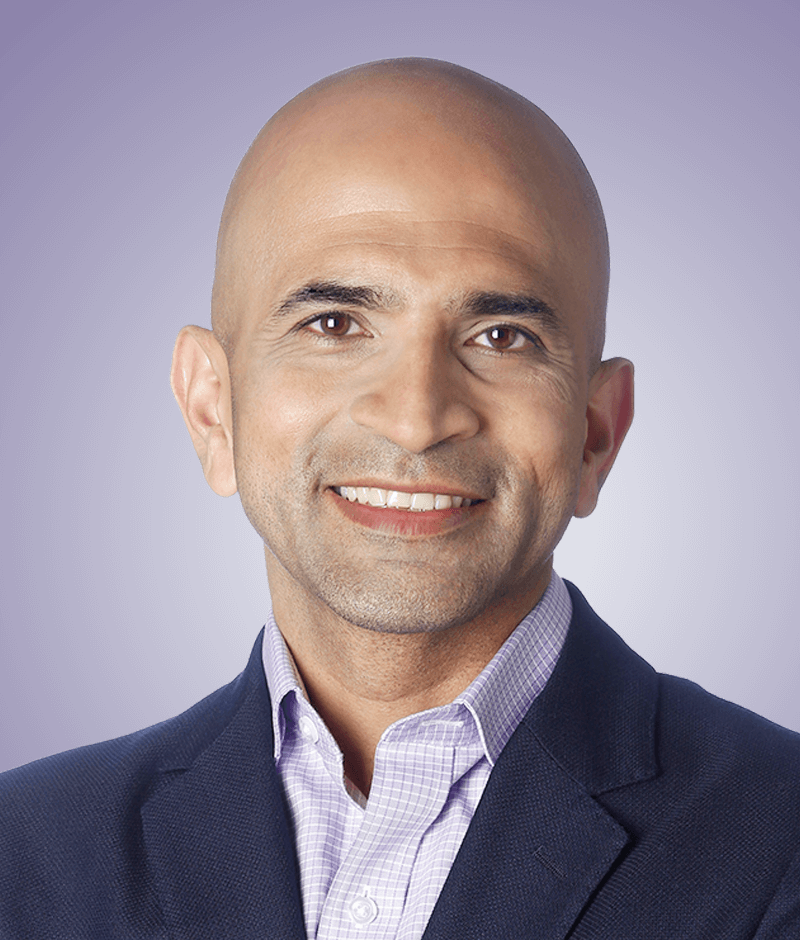 My name is Paul Mampilly.
For the last 25 years, I've worked my way through the biggest, most powerful institutions in finance.
ING and Deutsche Bank are just two of them.
Eventually, in 2006, one firm recruited me to oversee $1 billion in capital at one of these elite fund management firms. My clients were billionaires — owners of major retails chains, film stars and European aristocracy.
Thanks to our success, everyone wanted in. By the time I left this position just a few years later, my fund had ballooned to $6 billion between gains and new clients…
And Barron's named us one of "world's best" funds, and Kiplinger ranked us in the top 25 as we emerged among the only firms that profited during the market meltdown.
We were even dubbed "low-profile iconoclasts with some of the most original minds in the investment business today."
In 2008, I was invited to take part in a prestigious investment competition, while the economic crisis was in full swing.
Within 12 months, I had grown the $50 million account I was given to $88 million — just shy of doubling every dollar while the market was falling 50%.
While most would have been thrilled, I had already become disillusioned with Wall Street's greed culture, especially while most Americans were struggling to survive.
So in 2010, I left. I didn't want to spend my career making the rich richer off the backs of regular, hardworking Americans.
Those were the people I really admired and wanted to work with.
During this time, I was invited to speak on Fox Business, CNBC and many others.
Since partnering with Banyan Hill Publishing in 2016, I've helped over hundreds of thousands of ordinary Americans make strides towards their financial dreams.
But most of these folks … and even my old hedge fund clients … never had access to the strategy I'm going to share with you today.
It's like having a pair of X-ray glasses, seeing through the daily market fluctuations to the reality beneath the surface.
I've used it to make lots of folks money over the years.
But nobody ever knew exactly how I spotted them.
That changes today.
Because I've decided it's time to show you my ultimate strategy for unlocking profit opportunities most investors would never see with their naked eye.
Take a look at some of my best examples straight from my model portfolio.
We'll start with Clovis Oncology, a pharmaceutical company that specializes in cancer drugs.
On July 1, Clovis Oncology began a collapse that lasted all the way through October and wiped out 80% of its value. Some analysts cited "underwhelming revenue" as the cause.
Between August and October, analysts at Bank of America, Goldman Sachs and SVB Leerink slashed price targets on Clovis and encouraged a sell-off.
But to me, it looked like something was amiss.
This innovator of cancer drugs had solid relationships with some of the biggest pharmaceutical companies in the world — AstraZeneca, Pfizer, Celgene and others.
And it had seen an average revenue increase of 51% per year over the last five years.
The crash just didn't make sense.
It could only be manipulation happening behind the scenes.
So I ran it through my model.
And on November 11, the model screamed: "Buy this stock now."
I recommended an options play on the stock immediately, and in just one week, the model told us to sell — returning a solid 60% in gains for our readers.
Here's another one … you may have heard of Grubhub, a food delivery company.
Starting February 20, 2020, Grubhub's stock collapsed 22% over the course of six weeks.
Analysts at brokerages like Exane BNP and D.A. Davidson started issuing downgrades as fast as they could.
Investors lost over $1 billion … and started heading for the exits.
But I'd seen this all before.
Analysts were blaming the coronavirus.
But Grubhub was a big company with a $5.3 billion market cap and a pandemic-resistant business model.
There was no logical reason the stock should have been falling for more than six weeks.
My "glitch-detecting" model flashed "buy now," so I made the recommendation on April 9.
Readers who invested then could have seen a gain of 102% by the time I recommended a sell on May 12, just 33 days later.
One more for you.
Novocure, a company that innovates cancer therapies, caught my attention in August 2019 when it plummeted 30% from its peak.
Again, the crash made no sense.
Novocure had 140 patents and more pending, and increasing demand for its cancer treatment technology had just been pushing its stock price through the roof. Its balance sheet looked excellent.
In September, analysts across Wall Street started sounding the alarm and advising investors to sell off Novocure.
Even Jim Cramer at CNBC advised selling.
But to me, this just looked like manipulation.
I ran it through my glitch-detecting model, and it flashed buy immediately.
I recommended Novocure to my readers on November 13, and by the time the model flashed sell just seven days later, anyone who invested would have been up 65%.
That's 65%, 102% and 60% in just a few weeks.
And it's not just during exceptional market events — these rebounds are happening consistently, giving investors the chance to profit month after month…
In just the first couple months of 2021, my model has helped me pinpoint 10 of these winners with 0 losses.
Including my biggest to date…
Gains such as:
• 493% in Canopy Growth Corp. after 6 months…
• 343% in under 5 months on Aphria …
• 104% in less than a month on Fastly.
In fact, I'm so proud of my track record, I'll show you every single closed position right now.
It's incredible — whenever I applied my glitch-detecting model, I'd see another opportunity pop up...
I saw a 64% pop on Teradyne in seven days.
A 55% move up on Nvidia in 17 days.
A 53% rise on KB Home in 12 days.
A 53% jump in Intercept Pharmaceuticals in five days.
And a 59% leap on Facebook in just eight days.
As I'm sure you can imagine, gains like this stack up, even in a volatile market.
But you may be wondering … how could this be possible?
How could Clovis Oncology deliver a 60% gain in seven days, right here, after violently cratering?
Even as Goldman Sachs recommended selling — right here, just a few weeks before it began a massive rally?
It's one of the biggest secrets on the Street, kept behind the closed doors of the dealmakers.
You see, these glitches aren't accidental or random bugs in prices…
But the result of regular, predictable behavior by big market movers with deep pockets.
If you've ever wondered how Wall Street "rigs the game" in its own favor…
How incredibly wealthy traders are able to win time after time…
Then you must pay close attention right now.
For the first time ever, I am revealing the legal trading strategy I've developed to piggyback off these covert market actions…
And legally "rig the game" for you.
So, just as multimillionaire traders are making their profits for the week…
We're tracking their every move … and taking action as well.
Honestly, I can't think of a more reliable way to nail down consistent gains in any market than following the behavior of the biggest players in the market.
Now, of course, past performance can't guarantee future results…
There is always risk in investing so it's important to never invest more than you can stand to lose.
But I've been using this strategy for years to identify unlikely profit opportunities.
So how do I do it? I like to call my technique…
"Gaming the gamers."
Wall Street traders know how to manipulate anxiety in the market to make a quick buck. This has been the truth since the earliest days of investing.
And they have the cash on hand to make millions doing so.
You see … these traders hate it when the market is doing well and stock prices are high.
They want a bargain.
But to get that bargain, they have to create it themselves.
So a big market maker … some day trader with millions of dollars … sells a huge position to create panic and drive a stock price down.
Like clockwork, everyone falls for the ruse and sells … the stock price falls…
Then the market maker runs in and buys up thousands of shares, dirt-cheap…
Causing prices to rise again … and making BIG gains in the process … 40% ... 65% ... sometimes even more than 100% ... sometimes in just hours.
If you followed the herd … you just lost money.
Meanwhile, the market maker is laughing as he watches five or six figures dumped into his bank account.
This has been done forever…
The strategy goes all the way back to Richard D. Wyckoff, who first advocated making short-term gains by pushing stock prices down in his 1931 book, The Richard D. Wyckoff Method of Trading in Stocks … and even The Financial Post noted a few years back that "hedge fund managers still swear by it."
Beginning on page 113, Wyckoff laid out how big players will slowly accumulate a large position in a stock to keep from tipping anyone off.
Then once the stock has hit their target price, they strategically sell off large blocks of shares to push the price down, often spreading negative news about the company.
Then they will wait for positive news about the company … often inside information. When they know it's coming, they accelerate their buy in, creating upward momentum that dupes less sophisticated investors into snatching up shares.
Once the stock peaks … they sell and turn in a huge profit.
They do it over and over and over and make fortunes.
"The whole move is manufactured," Wyckoff wrote. "Its purpose is to make money for inside interests — those who are operating in the stock in a large way."
In an example that's well-known on Wall Street, a few years back, Goldman Sachs may have used this strategy on the sale of H.J. Heinz Co. to Berkshire Hathaway.
While the details of the deal were still being worked out, Goldman Sachs slowly loaded up on shares of Heinz over the course of a year.
It maintained a "sell" rating on Heinz right up until the day before the deal went public.
But like I said, forget what Wall Street says and watch what it does…
After the deal was announced, shares of Heinz shot up 20% in just 24 hours ... and by the next quarterly report, Goldman Sachs had already unloaded more than a million shares.
Was Goldman in on the deal? I'll let you be the judge.
But what is clear is that this allowed it to snatch up shares at a cheap price and make a killing when the deal was announced.
This strategy is so popular that even Jim Cramer of CNBC admitted to pushing down good stocks with as little as $5 million when he was a hedge fund manager, because it was "a very quick way to make money."
It's a dirty game … and since it's totally legal, we're stuck with it.
But what if you could use this "game" to YOUR advantage? What if you could literally game the gamers and turn consistent profits in any market, just like they do?
Well, it turns out, you can.
I know because I've made much of my own fortune doing just that.
Remember, I spent 20 years of my life on Wall Street, working with some of the best traders in the business.
I learned all the ins and outs of how the business works — including all the little "tricks of the trade" they don't want you to know.
If those decades on the Street taught me one thing, it's this: Your average investor can't beat the big dogs without help.
These people have more money … more experience … and more insider connections than most Americans ever will.
And they will use every trick in the book to their advantage.
That's why I developed my analytical model to spot the price glitch.
You see, every day, my team and I examine stocks that have suddenly plummeted to look for evidence of a coming rebound … and we've found, consistently, it boils down to simple math.
So, here's how I do it.
Any given day, there are around 472 companies with over $100 million valuations that have stocks traded on the market.
Most investors are going to look at the biggest, best and most promising ones with the hottest predictions.
They're looking at exciting news stories.
They're looking for "buy" ratings from Moody's, Credit Suisse — any agency that will confirm a company is vetted and ready to soar.
But as you've hopefully seen here, you can't always trust these ratings … and they surely won't line you up for the biggest home runs.
To identify the options plays that could shoot up 55% in seventeen days … 53% in five days … and 60% in eight days…
I take this batch of nearly 500 stocks and look at the worst performers among them … the ones that are falling sharply but still have great fundamentals…
And I run them through this five-step filter:
Step 1: Average daily volume. I look for stocks averaging $100 million — or more — daily volume over the past five months … as this means they are companies that investors have been paying a lot of attention to.
Step 2: Sales growth. I look for stocks that have seen sales growth of 15% or more for the last few years — meaning consumer demand is high and rising.
Step 3: Past week return. Next, I look at the bottom 25% of stocks in the market — those that have had the worst week, no matter what the returns are. I expect those stocks are ripe for a big rebound.
Step 4: Past three months' return. I look for stocks that have returned 5% in the last 90 days, minimum. Keep in mind, this is after they've dropped. This can be a good sign that bigger gains are coming.
Step 5: Past one-year return. Finally, I look for stocks that are up 30% over the last 12 months, despite having tanked. If a stock can fall dramatically and still be up that much … there's likely something else at work.
It may look simple enough, but this is a lot of analysis that requires hours of work for each stock pick.
It entails studying balance sheets, reviewing corporate history, analyzing trends and much more.
But this is just the beginning.
After I run it through the five-point glitch-detecting model, I look at the long-term historical performance for the stock…
I start back on January 1, 2016 … and see how each stock has performed during similar rebound events in the last few years.
This is a lot to take in, I know. But it pays out in a big way.
Let me show you how all of this comes together.
At its lowest point in May 2020, Twitter was 33% off its 52-week high and had crashed 12% that week.
Look at this. Twelve percent in three days. It basically fell off a cliff.
It had fallen pretty hard … but was it ripe for a rebound?
To find that out, I had to look at historical data…
I saw that since May 2017, it's had 11 other "rebound" events that were at least as bad.
One hundred percent of the time, its one-month return following these dips was positive, with the average one-month return at 16% — that told me it was consistently coming back strong.
Twitter was like a well these Wall Street elites just kept coming back to drink from over and over, and nobody on Main Street seemed to be picking up on this recurring opportunity.
Then, the biggest clue of all revealed itself: When Twitter's stock price was down, major investors such as T. Rowe Price, Nordea Bank and SEI Investments all started bulking up on shares.
Analysts at these giant firms usually know when something is up … and they wanted in on the action.
Seeing that, I knew the falling price was temporary … just a glitch created by some market maker trying to chase everyone away and line his own pockets.
On June 1, I recommended a special play on Twitter to my readers. Those who invested using my strategy, could have seen a 46% gain in just four days.
Of course, that's just one example. Not all of our gains are this high or quite this fast.
But remember… These glitches are being set off all the time, so we identify several opportunities each month to trade them.
Knowing how to spot them can mean the difference between losing money … or making massive gains by capitalizing on these opportunities.
To my knowledge, this is the only strategy being shared with the public that reveals exactly how to pinpoint when market makers are "playing God" with stocks.
Bottom line: The model knows where the money is.
So, if a stock I'm watching gets through this glitch-detecting model, I know there's a high probability it's being manipulated … and its price drop is going to reverse fast as Wall Street tycoons snatch up profits.
And you want to be there when that happens.
Every time.
And even though we see losers from time to time, piggybacking off these manipulators is the surest way I've seen to grab double-digit gains in the market in a matter of weeks.
We've seen a win streak of 33 gains in a row in 2020 to 2021, and again, 8 out of 10 plays have been winners since I first revealed this strategy to my readers.
You see, sometimes the market makers will use the cover of current events to force a glitch in a stock price so they can profit from the inevitable rebound. We can look at historical examples to see some of the quickest and biggest rebounds during these periods ripe for manipulation.
In 2016, it was Brexit…
Advanced Micro Devices fell 9% during the 2016 Brexit announcement, but rebounded 48%...
TTM Technologies fell 12%, but rebounded 42%...
Kemet declined 13%, but rebounded 40%...
Radian Group dropped 14%, but rebounded 38%...
All in about five weeks. No one was looking at these in real time, and there's no guarantee they could have been spotted looking ahead — these are examples to show the potential of these quick stock turnarounds.
If we look at the biggest and fastest historical rebounds over the last two decades of political tensions with China, we can see similar results… Traders snuck in and made a fortune from the turmoil by creating tiny glitches in perfectly good stocks. Let me show you a few more examples:
Hanesbrands' stock declined on news of a setback in U.S.-China talks in late 2018, but went on to gain 31% just 28 days later.
Lam Research's stock fell 6% on the news, but gained 31%.
Electronic Arts declined 4% on the news, but gained 31%.
Arista Networks fell 4% on the news, but rose 39%.
Xilinx fell 4% on the news, but jumped 42%.
Coty fell 4% on the news, but catapulted 62%.
Again, all in about a month.
The list goes on and on.
Every presidential tweet … every shred of doubt about earnings … these traders are there to profit.
They'll always find a way to camouflage their manipulation.
But I can see through that because I once knew and worked with these guys … and I know exactly how that game is played.
Now, there's one thing I want you to know.
You probably noticed that gains happened on some of these large companies pretty quickly.
Something that is hard to do if you're just buying and selling stock.
But during my time on Wall Street, I found a way to amplify your profits…
And we harness it here, as a vital key to make these consistent gains possible.
You see ... instead of just staking hundreds of thousands of dollars on these stocks, I take "the back door."
As I mentioned earlier, I use options.
Options have been victims of a pretty wide-scale and unjustified witch hunt. They are among the smartest investment vehicles … for three reasons.
No. 1: Options are cheap.
Let's look at Amazon.com from our beta test — one of our biggest wins using the glitch-detecting model.
On November 1, 2018, the day we recommended options on Amazon, the stock was trading for $1,665.53.
Now, you could have paid $166,553 for 100 shares…
Or you could have purchased a single options contract for just $11,920 … and controlled 100 shares of Amazon just the same. You would profit from the same number of shares for less than 10% of the cost of buying the stock.
So, they are significantly cheaper — giving regular folks without deep pockets the ability to invest in some of the best stocks on the planet sometimes even at the same rate as a microcap.
No. 2: Options are fast.
Look at Amazon.
Over the course of just under two years, the stock increased about 120%.
That's a great return, if you want to wait two years to see it slowly roll in…
But using options, you could have seen 51% gains from Amazon in a single week.
Now, for perspective … during this exact same period, Amazon's stock moved up just 5.4%.
Yet, executing the right option could have produced a 51% gain ... in just seven days.
No. 3: Options put less of your money at risk.
It is really right in front of us.
With options, you are buying more for less.
The option is cheaper than the stock and moves faster than the equity.
So, you can "control" the same number of shares for a fraction of the price. Look at it this way.
Amazon moved 5.4%. The option recommendation from our model could have scored readers a $5,100 profit on $10,000 … all in just one week.
To make the same profit with the stock, they would have had to invest about $100,000. We're talking a huge stake for the chance at a 5.4% gain.
But this is where options become even more important.
With call options, which are what we'll be using, your downside is set in stone. You can never lose more than the $10,000 — and that's if the option goes to zero.
I have very specific criteria for which options I pick, and they actually do impact which stock I will go for — so it's not just about which stock hits a 52-week high, it's about the stock hitting a 52-week high with the best options available.
Those are details you will never have to worry about.
So while it's true that options move much faster and can be trickier than regular stock trading, there are clear ways to manage your risk with them.
Now, my exact criteria are complex for sure … sometimes, depending on the opportunity, other factors will have to be considered. I won't bore you with every possible scenario here.
But I will make it virtually effortless for you, even if you've never traded options before.
All you'll have to do, should you choose to invest, is select the exact one I'll tell you about — as easy as looking up a ticker symbol in your brokerage account.
With the power of options ... my strategy can deliver quicker gains even on large caps:
Like a 60% gain on Clovis Oncology in eight days.
A 64% gain on Teradyne in seven days.
A 65% gain on Novocure in seven days.
A 55% gain on Nvidia in 17 days.
A 53% gain on KB Home in 12 days.
A 53% gain on Intercept Pharmaceuticals in five days.
And a 59% gain on Facebook in just eight days.
I've been using this strategy to build my own wealth for decades…
And I've been proud to finally bring it to my readers to help them build wealth.
Even better: Over the life of our model portfolio, 8 out of 10 plays have been winners.
Given how risky investing can be … those are spectacular odds.
And those are the kinds of odds Wall Street market makers are creating for themselves.
Now you're in on the secret.
It just goes to show you how profitable it is to pull back the curtain and see what is really going on.
Now, I know many people find options complicated and scary.
But I'm here to tell you … there's nothing to be scared of. As I always say, don't bet the farm — a series of small investments in options can deliver market-beating gains in short order. You really don't have to, and shouldn't, take on a lot of extra risk.
I'm going to walk you through how to use options to make money, one simple step at a time.
So here's the deal.
I've already revealed how Wall Street really works…
And I've shown you how I've been "gaming the gamers" for years … I even revealed my exact strategy for doing so.
So now, I'm going to take it a step further.
Using this complex strategy requires experience … and more than 100 man-hours of intensive research per week on my end…
But I want to make sure it is as easy as possible for you to take advantage of these opportunities.
So right now, I want to formally invite the first 100 readers today to become members of Rebound Profit Trader.
You'll be among the few with the chance to benefit from my strategy for gaming the gamers … in the only service I've ever offered entirely dedicated to this strategy.
After everything I've revealed today, I'm sure you'll agree this is an incredible offer.
And I want you to be among the special few who get access to my research and the recommendations I make using this "insider" strategy.
But if you act today, I'll go even further than that.
Because so far in 2021, we've delivered a 100% win rate.
So, for the first 100 readers who sign up for Rebound Profit Trader today, I am guaranteeing that 8 out of every 10 of my recommendations will be winners … if not, give me a call, and you will get an entire year of my service for FREE.
Even if you choose not to invest and just want to follow along with my research, the guarantee still stands. You'll see this performance in my model portfolio.
Now, as I said before, there is no such thing as a perfect strategy. And even a great model will not always be able to knock them out of the park.
But we've been getting that 80% win rate over nearly three years. So this model has more than proven itself.
I am taking this project very seriously, and I have invested in full-time staff to help manage it.
I want you to meet my analyst, who monitors positions, writes up alerts and more, in the moments when I'm not available. His name is Ian Dyer.
Ian works with me to select every trade and spends every single day tirelessly monitoring the portfolio.
Each and every week, Ian and I will punch out a detailed analysis of our Rebound Profit Trader recommendation, along with a thorough explanation of why we have selected it.
Ian and I will be issuing around two unique trade recommendations every month.
Because even though our system consistently pinpoints potential winners, Ian and I are going to vet each one before recommending them to you.
This way…
Only the absolute strongest plays will make it into our model portfolio.
The end goal is that if you invest equally in all of our active recommendations over the next year, eight out of ten recommendations will close out winners. The truth is, we've been absolutely killing it.
We've already had 82% winners over the last six months … and 21 recent winning trades in a row without a single loss…
We've been very proud of this portfolio, and our readers have been making money hand over fist.
But don't take my word for it. Here's what they're saying:
I would like to thank you so much for your generous guidance and wealth of information that you gave me towards trading, especially the "Rebound Profit Trader." I just started with your programs 4 months ago and my very first option trade gave me a gain of 206.13% in 6 days.......it's mesmerizing.
— Yolanda
"Thanks to the extensive and thorough information and trading education you all provide!! Thank you!"
— Douglas
"Paul and Ian, very impressed with your new service!! This has been amazing so far."
— David
"Thank you, made a nice 67% gain on the NVIDIA Rebound Trader recommendation, in 7 days! Keep them coming."
— Bradley
This is just the beginning. I have many more irons in the fire. Every day, we're working around the clock to identify upcoming rebounds that we can help you profit from.
Now, I'm going to be upfront about something.
I work really hard researching these investments. I even hired a full-time analyst devoted entirely to keeping up with this service.
And because I'm sharing so many of the secrets I've discovered during my career, I have one hard rule.
When someone subscribes to my Rebound Profit Trader research service today, I am giving them an incredibly great price, but … they need to commit to it.
So, there are no refunds.
I've kept this major Wall Street secret quiet for many years — I seldom even mention it in public — and now I'm finally dedicating a newsletter to this explosive profit opportunity generator.
But unfortunately, I've seen some people take advantage of my generosity in the past.
They sign up for a bit, they study everything I do, they take all the research, then cancel for a refund…
That's not fair to the others who have the right mindset when they join.
Plus, I have to protect the integrity of my research.
That's why all sales are final.
Now, this won't cost anywhere near what my hedge fund clients used to pay for this kind of insight.
Most of my clients in the past were required to put $1 million into an account before I could even talk to them.
At the minimum $1 million investment, a 26% annual return … which is what my old Wall Street firm averaged …
My firm would take 20% of that $260,000 (26%) gain — or $52,000.
And then a 2% maintenance fee — another $20,000 from a $1 million account.
Honestly, people were happy to pay it for the returns I made them.
It's for this reason that my prior firm was so highly sought after by groups such as the Royal Bank of Scotland, Sears, Swiss banks, royal families, old-world aristocracies and more.
So realistically, to access the full potential of Rebound Profit Trader, members today would have a real cost of upward of $70,000 a year if they were investing with me at my old hedge fund.
But, of course, you're not going to need anything close to that, for even better returns potential.
I want to ensure that ordinary folks have the chance to make real money in the markets.
Hence, I'm making a very straightforward promise:
And that's a hard number. I pledge that the model portfolio will not show you less than 80% winning recommendations.
So, if only 7 out of 10 recommendations are closed out winners at the end of your first year, you get a second year free.
Remember, this strategy could have found you major wins such as:
A gain of 60% on Clovis Oncology in eight days.
A 64% gain on Teradyne in seven days.
A 65% gain on Novocure in seven days.
A 55% gain on Nvidia in 17 days.
A 53% gain on KB Home in 12 days.
A 53% gain on Intercept Pharmaceuticals in five days.
And a 59% gain on Facebook in just eight days.
And judging by the data we have coming in … more hits are coming in fast. In 2021, as of this writing, our win rate is 100%.
But remember — membership to Rebound Profit Trader is extremely limited.
Only the first 100 people will be able to join me as premiere members today.
There's a reason for that.
We have to keep the membership small because of the impact options trading can have on stock prices…
The fewer people who know how to do this … the easier it is to do … and the bigger the gains can be.
After all, that's been Wall Street's "market maker" philosophy for decades.
Again, I want to limit the subscription spots to serious folks only. I've built this for people who are eager to grow their wealth in a simple, effective way, beating Wall Street at its own game.
When you join me in Rebound Profit Trader today, you will get immediate access to my exclusive briefing, The Rapid Rebound Report.
This lays out the exact methodology of this strategy and how it works, and essentially functions to make sure every member can hit the ground running from day one.
More importantly, you will receive options play recommendations about 52 times a year. If we win 80% of these, that's roughly 42 chances to win, every single year.
Each alert very simply tells you what investment we're looking at, what sector it's in and how to execute the best option at the best price.
And when it is time to sell, Ian or I will notify you by email — and if you would like, you can even get a text message to alert you when there is an email waiting. The trade alerts will also give more information for those who like the details.
I'll list out the industry … the market potential … the revenue history … the product pipeline…
Every investment will be thoroughly laid out. By the end of each alert, there will be no question as to why we're recommending the trade, so you can decide whether you want to act on it or not.
Of course, when you shoot for the bigger, faster gains options can produce, you do have to contend with volatility — which is why I include buy-up-to prices for all our recommendations.
Trading options can be a lot of fun when you don't bet the farm. Remember, small investments in each of these options plays can rack up gains that beat the market many times over. There's no need to take a big risk.
To help keep you on track there are also the 52 weekly updates.
These will be a way for us to touch base every week and look at where the market stands and how the model portfolio's doing.
Now like I've said, no one has a crystal ball to the markets. But I believe if I can't recommend winners 8 out of 10 times over the duration of their one-year membership…
Then you'll have the right to give my team a call and put all my resources to work for you again, for another year, free of charge.
I'm sure you're wondering why I do this.
Remember, I spent two decades of my life on Wall Street.
I can tell you from personal experience: It's a den of thieves.
You won't hear that from the mainstream talking heads who show up in the news, because most of these folks are in on the game.
That's why I'm putting my 25 years of experience on Wall Street at your disposal, including my time managing a $5.6 billion hedge fund and being at the top of a $25 billion asset management company.
I know every trick in the Wall Street book, and I'm using these to help you make real money.
So right now, I encourage you to take the next step and become a member of Rebound Profit Trader.
Remember, I used to charge a minimum of $70,000 for access to my market expertise.
But you won't pay anything like that today.
Because it's not $70,000 a year.
Or $50,000.
Or even $10,000.
The retail price for Rebound Profit Trader is $5,000 per year.
That's what folks will pay coming to our website.
Even that price is a steal … less than $14 a day for the potential to see eight out of 10 plays put money in your pocket.
But you're not even going to pay that today.
Because of this service's spectacular performance, my publisher has agreed to my request for a special deal for my current readers only.
All you pay today for 12 months of in-depth access to my research…
Is just $2,995.
So if you order today. You'll get access to Rebound Profit Trader today for just $2,995 — a 40% discount from the already low retail price.
And we only have 100 of these spots open today … spots I'm sure will be vanishing quickly.
And remember, one year from today, if I haven't totally fulfilled my guarantee to you…
Just give me a call and give me that second chance — I will give you an entire year FREE.
That's a second chance at elite-level returns usually reserved for Wall Street execs.
For absolutely nothing. Zero dollars.
Let's review everything you get by becoming a member today.
✔ 52 Trade Recommendations a Year
As the market dictates (roughly 52 times per year), Ian and I will send you a confidential trade alert for a specific stock we have been doing intensive research on.
Real "boots on the ground," pencil-in-hand, data-crunching work — even calling on my network of industry experts to feel out where the company stands among its peers while harnessing cutting-edge analysis technology.
✔ Weekly Updates
Each week, Ian and I will put together a detailed market analysis.
It's important to understand what's happening behind the scenes in the market.
✔ The Rapid Rebound Report
In these pages, we will lay out exactly how this strategy works … and how the strategy is able to select winning trade opportunities so consistently and so accurately — giving you the chance to see 8 out of 10 plays close out as winners. The entire breakdown is in this document — and it's yours, free, as a member.
✔ Paul's Guarantee
Over the next year, my model portfolio will give you the chance to see how it's possible to win 8 out of 10 times you invest.
If not, let us know, and you'll get a second year free of charge.
✔ A Dedicated Customer Care Hotline
You'll receive a confidential number, giving you direct access to our highly trained and specialized member care team.
These are men and women we've worked with specifically to help you with your Rebound Profit Trader subscription.
✔ Exclusive 24/7 Website Access
Within moments, you'll have an exclusive-access login and password for our encrypted website … where you can access every report, every special weekly alert, the entire model portfolio and more.
Anything ever published for Rebound Profit Trader members will be available to you here, anytime you want to access it.
When you order today, I'm also going to throw in another essential guide…
✔ The Options 101 Guide
You'll receive a copy of our Options 101 Guide. In this slim volume, everything you need to know about options trading, every question you've wanted answered before tackling this mysterious tool, is answered…
Consider this your golden key, which could help you unlock the vast profits of the options market while forever slashing your risk.
To see all the details on how to join Rebound Profit Trader, simply click the orange button below this video.
But hurry.
This offer is limited to the first 100 people who respond today.
Simply click the button below to review all the details on how you can get started with Rebound Profit Trader and your shot to achieve your financial dreams.
Thank you for joining.
Paul Mampilly
Editor
March 2021