✔ Top Strategies to Grow Your Wealth.
✔ All Our Experts in One Place.
Last Year's Attendees Have Already Had the Chance to
Take Home Max Gains Totaling

1,665%
Join Us September 20-22 in Las Vegas to
See How YOU Can Do Even Better
From the Desk of Jeff Yastine, Editorial Director
Dear Loyal Banyan Hill Reader,
Over the last 10 years…
More than 10 MILLION people have entered the ranks of America's millionaires.
That equates to 2,739 new millionaires each day … more than any other time in U.S. history.
All told, America's millionaire population has tripled since the bottom of the financial crisis in 2008.
If you'd like to join this growing group of millionaires, you're in luck.
(Or if you're one of these millionaires already, I have good news for you too.)
Because regardless of your financial status…
My team and I would like to show YOU how to put an EXTRA
$1 million in your pocket by this time next year.
It's a bold goal, no doubt.
But my team and I have set up a special initiative to help you get there.
This year in Las Vegas, my entire team will assemble for our annual Total Wealth Symposium.
This is NOT a webinar.
This is NOT some online event.
This is a LIVE, in-person summit we are holding September 20-22 in Las Vegas.
This year, we are assembling the best minds in finance all in one room. You'll get to meet Paul Mampilly, Matt Badiali, Ted Bauman, Mike Carr, Chad Shoop and the rest of the Banyan Hill team — plus, over a dozen world-renowned experts from every corner of the financial industry. Together, these men and women will share their No. 1 strategies so you can grow your wealth FAST.
Case in point…
Since we hosted our last Total Wealth Symposium six months ago, last year's attendees have had the chance to collect a max of 1,665% in winning gains just from the stocks we recommended attendees to buy at the conference.
That's an annualized return of 3,000%.
Now of course this is the best-case scenario, assuming you got in and out at the right time, but even if you only did half as well, you'd still be looking at 800% in total gains.
But you won't just get winning stock picks at this year's Total Wealth Symposium (though to be sure, we'll have plenty of those for you as well)…
At this year's Total Wealth Symposium, you'll also discover…
How to reap 1,000% gains from the technology of the future. Our senior technology analyst has pinpointed three trends that will go ballistic over the next five years. One of them — what insiders are calling the future of technology — could potentially rocket 1,000% percent or more in the coming years.

How to make money on EVERY single trade you make. One of our top analysts, a prodigious trader from the hills of North Carolina, has developed a strategy that has posted a 92%-win rate over the last three years (for cumulative returns of 1,800%!). He'll reveal his tell-all secrets at the conference in October.

The No. 1 sector for the next year and beyond. It's not pot. It isn't cryptos. It's a sector that's been around forever and yet has been completely overlooked in the last bull market. Now, Wall Street is beginning to wise up, sending niches of this sector up more than 100% in the last year alone. But our senior analyst in this sector says this is just the beginning. You could grow your money five times with ease!
And that's just for starters.
At this year's Total Wealth Symposium, we're revealing all our best secrets.
And by the end of the event, you'll have more than enough strategies in place to help you have the chance to secure $1 million in profits within a year.
All Our Experts Will Be There
To make this an extraordinary event, we're bringing out the big guns.
All of our experts will be there to show you how to make $1 million.
Take it from me … having the chance to rub shoulders with financial luminaries such as ours can be life-changing.
I remember the first time I met Warren Buffett. The wisdom he shared with me gave me the ultimate advantage in the 1990s tech bubble and the bust that followed.
Meeting our experts can give you a similar advantage … in every corner of the market.
Stocks, bonds, commodities, currencies, cryptos, tangible assets…
We're covering everything to provide you with the ultimate strategy to maximize your gains in each.
Here's who you can expect to see at this year's Total Wealth Symposium:
Paul Mampilly
Technology expert and stock aficionado Paul Mampilly will take the stage for his second Total Wealth Symposium.
Last year, Paul gave attendees a first look at his newest investment mega trend. The three stocks he recommended in this sector have seen gains as high as 40%, 64% and 151% — again, just in the first six months since he recommended them.
But Paul says this is just the beginning, as this mega trend is on track to double every year for the next decade. Hence, he plans to release three more "unpublished" stock recommendations he says could do even better.
Paul's presentations alone could give you enough insight to make $1 million. But you'll also hear from…
Matt Badiali
Matt Badiali is in a league of his own.
Matt spent the first part of his career as a university-trained geologist. Three chapters into his dissertation, he left the academic world behind to begin a whole new venture as a natural resources investor at a billion-dollar investment research firm.
By the time he left, he was the company's No. 1 stock picker.
"To master the financial markets, you have to have an edge," Matt says. "Something that separates you from the other 99.9% of investors out there."
As a geologist and investor, Matt has a rare insight into the commodities and natural resource markets that few on Wall Street can claim.
"Wall Street is completely stumped by these stocks," he adds. "They don't follow the typical rules. So while they're off chasing high-flying tech stocks, I'm showing my readers how to double, triple and even quadruple their money in commodities and natural resources in as little as six months."
Matt was a fan favorite at last year's Symposium. If you haven't had the opportunity to listen to him speak, you don't want to miss out.
Ted Bauman
Just as important as making boatloads of money, is making sure you keep it.
That's where our leading wealth perseveration expect, Ted Bauman, comes in.
Most of our readers know Ted as the editor of our popular The Bauman Letter, the only financial newsletter of its kind that combines a powerful, systemic approach to investing with innovative solutions to grow and protect your wealth. With 170,000 readers worldwide, it is our most wildly distributed newsletter.
But, what most people don't know about Ted is that his work has taken him to over 75 different countries throughout his career, where he has consulted leading organizations such as the World Bank, the United Nations and the South African government.
If you want to know the best place in the world to store a portion of your wealth in gold so the government, lawyers and greedy relatives can't get to it — Ted's got you covered.
If you want to know which countries offer the most financial privacy and who to talk to in those countries, Ted will connect you with the right person. Bottom line, if you're looking for innovative strategies to enhance your wealth profile, Ted's your guy.
Michael Carr, CMT
Mike Carr is a lot of things.
He's one of the top traders in the world…
He's an instructor at the prestigious New York Institute of Finance…
He helped design the Pentagon's original communications infrastructure — an early-day version of the internet…
He was one of the developers of our nation's most mission critical nuclear warheads — an experience that has helped him code market-crushing investment strategies…
He's one of the few Chartered Market Technicians (or CMTs) in the world, making him a true master of technical analysis…
And he's the developer and mastermind behind our patented Precision Profits and Peak Velocity Trader research services — high-powered trading strategies that in the past year has delivered supercharged gains of 171%, 260%, 318% and 416%.
To be sure, Mike didn't disappoint at last year's Symposium. He recommended a whole slew of profitable stocks including one that is sitting on gains of 275% gains — and another that has seen gains as high 700%!
He'll also provide rare insights into his methodology that can give even a novice investor the skills to capture gains of 100%, 200%, 300% even 400% or more again and again.
Chad Shoop, CMT
One of our other top analysts Chad Shoop will also be there.
Chad is the only person on our team who has designed a trading strategy whose signature trade doesn't lose — period. His Pure Income research service is a different kind of investment strategy, but his core strategy has had 64 wins and zero losses since the summer of 2015. That's not to say it will always mean a win — Chad himself would be the first to tell you that nothing in the market is guaranteed — but when Chad hits on a strategy, he really hits.
In fact, the entire strategy, even with a couple losses, was our No. 1 trading strategy two years ago.
However, last year another strategy beat it out.
That was Chad's Quick Hit Profits research service.
So for the last two years Chad has effectively earned the spot as the No. 1 trader on our team.
At the Symposium, Chad will reveal exactly how he is able to navigate in and out of the market with the grace of Wall Street's top traders … and how you can use these techniques to maximize the amount of money you make from each trade (and cut your losses to the bone!).
Ian King
Ian joined the Banyan Hill team in 2018 and has quickly become one of our most popular analysts. When he isn't writing for Banyan Hill, he is regularly featured on Fox Business, Investopedia, Zero Hedge and Seeking Alpha.
A leading cryptocurrency expert and former hedge fund manager, Ian comes with over two decades experience trading and analyzing the financial markets, and today fronts our Crypto Profit Trader research service. In our recruiting process for a top cryptocurrency trader, Ian was easily our top choice among dozens of candidates.
Ian has a message for this year's Total Wealth Symposium attendees: "If you want the chance to make $1 million in the next year, cryptocurrencies absolutely MUST be a part of your investment portfolio. It is not too late to make money in this growing field … far from it."
At the Symposium, Ian will reveal a cryptocurrency play he thinks could surge 10,000% in the next two years.
The Rest of the
Banyan Hill Crew
Bob Bauman, JD
Ted's father Bob, a former U.S. congressman and confidant of Ronald Reagan, Richard Nixon and Gerald Ford, will be there to provide a critical update on the world's leading financial centers, and the steps you can take to rest easy knowing your wealth is safe from any and all threats.
Ian Dyer
Paul's right-hand man, Ian is Paul's go-to guy when it comes to researching new opportunities for his Profits Unlimited, True Momentum, The $10 Million Portfolio and Extreme Fortunes research services. Ian specializes in economics, accounting, portfolio management, stock and bond valuations and many other fields.
Brian Christopher
Brian is a senior analyst for the Total Wealth Insider research franchise. He has an eye for identifying undervalued companies that make big moves in the stock market. Prior to joining Banyan Hill, Brian was an executive for a Fortune 100 company and served as a consultant in the banking industry.
And That's Not All
Every year, in addition to our editors, we fly in a small army of investment and asset protection professionals from around the planet.
But this year has our best lineup yet.
These experts hail from Panama, Switzerland, Uruguay and other top-financial centers from around the world. They are the best of the best at what they do.
And this year, they'll be there for YOU to give you the resources and strategies you need to amass a $1 million portfolio. You'll hear from…
✔ Rob Vrijhof, a top-financial advisor in Switzerland and President of WHVP, leads a Swiss portfolio management service based on conservative principles of investment diversification and asset protection. He'll discuss the importance of getting some of your wealth outside the United States and simple steps you can take to do so.
✔ Eric Roseman, Founder of ENR Asset Management, was one of our top-investment experts for many years and a longtime veteran of the Banyan Hill family. At the Symposium, Eric will share an investment strategy that has delivered surefire returns over the last century and how you can take full advantage of it for massive gains.
✔ Josh Bennett, an estate and asset protection attorney, will give the driest speech of the conference — and you should listen to every word. Because hidden in his speech will be little-known ways to set up offshore entities, obscure tax structures, and little-known tax loopholes that will help you protect every dollar you make.
✔ Brad Deflin is our go-to privacy expert. He will show you how to set up cyber security in your home so that you can use the internet without worry. He'll also reveal the No. 1 mistake wealthy people make that leave them and their wealth exposed, and how to correct it.
✔ Barry Potekin, Vice President of Managed Futures Accounts, is one of our most popular speakers. At the Symposium, he'll reveal his No. 1 opportunity outside the stock market, in a professionally managed asset class, that is specifically designed to make money in both up and down markets.
And many others!
As you can see, we're serious about our bold initiative to help you make $1 million this next year.
We're bringing out all our top experts as well as the best in the business from around the world.
This event will undoubtedly be one of the most profitable experiences of your life. You'll walk away with tons of new ideas on how to grow and protect your wealth in any market environment.
But, I should also mention…
This Event Is Not Only Profitable, It's a LOT of Fun, Too!
Again, this is our No. 1 event of the year.
It's the only time of the year our editors and subscribers gather to share new ideas and have a good time together.
So, we treat it like such an occasion.
This year, we've reserved a discounted block of rooms at the No. 1 hotel in Las Vegas — Four Seasons.
From there, you have instant access to the iconic Las Vegas strip, the Mandalay Bay Resort & Casino right next door and the city's world-renowned nightlife and entertainment.
Bottom line, you won't just learn numerous strategies to make a lot of money quickly.
You'll have a chance to commune with an incredible group of like-minded people in one of the premier entertainment centers of the world!
So…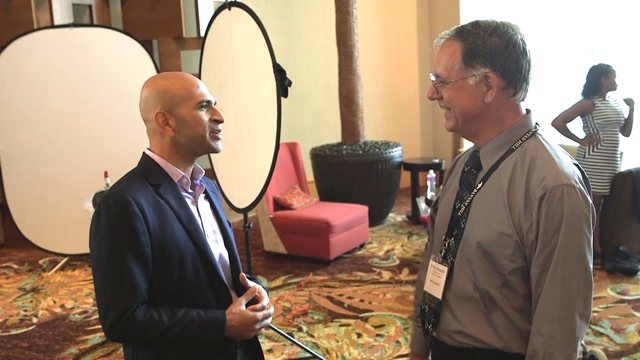 If you've ever wanted to rub shoulders with Paul Mampilly or Michael Carr…
If you want to have a beer with Ted Bauman or ask Matt Badiali about his recent trip to a gold mine in Canada…
Or if you'd like the opportunity to network with a group of enlightened individuals each on their personal journey to financial prosperity…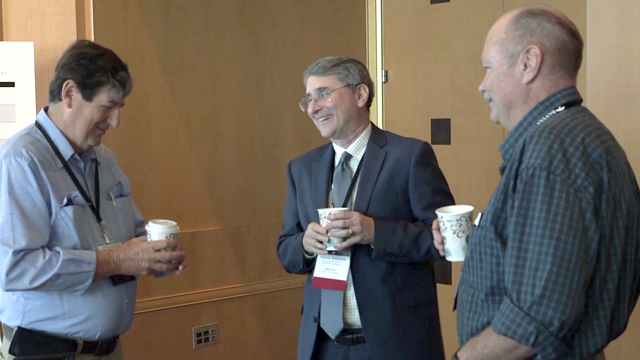 Then this September in Vegas, you'll have an opportunity to do so.
Point being, the Total Wealth Symposium is not JUST an investment conference.
It's a lively, engaging experience where you'll meet all sorts of people and discover transformative insights you'll use for the rest of your life.
Plus, I should also mention…
Attendees Rave About Our Conferences
The Total Wealth Symposium is one of the finest investment summits in the industry.
This will be our 17th Symposium and each year it gets better and better. As mentioned, last year's attendees have already had the chance to see a max of 1,665% in winning gains from the unpublished research we revealed at last year's conference.
Bottom line, it's an event you cannot afford to miss.
Just ask some of last year's attendees…
"This is my fourth conference. And I keep coming back and back simply because the speakers are invaluable for helping me protect my wealth." — Robert H.
"Highly, highly informative presentation, very enjoyable" — Phillip K.
"Paul Mampilly, Matt Badiali, Ted Bauman and Jeff Yastine were on top of their game" — Frank K.
"You guys are one of the few people in the investment industry that I think tell it like it is, you've got great ideas, and even though I've been an investor professionally for 25 years I like what you guys provide" — Jill S.
"I've gone to many, many conferences … it's our first conference here and we've been incredibly pleased" — Barbara A.
"I've been to a lot of conferences but bar none, yours was the best" — Debbie B.
"The presentations are very professional, they're very focused, and there's a world of useful information" — Harold P.
"The diversity of the topics was amazing. Everything and more was covered. Thank you!" — Peter J.
"All of the editors, all of the staff, everybody has been wonderful and inspirational to me and I really appreciate all of the good advice and counsel that I've gotten from everyone" — Austin P.
"Information you cannot get elsewhere" — Jack C.
"It was definitely worth my time to come here." — Cameron O.
"The conference exceeded my expectations in every way and I would definitely come back" — Tom H.
As you see, attendees love this conference. And you will too once you experience it yourself this year in Las Vegas.
At the Total Wealth Symposium, you'll get access to invaluable speakers who will help you catapult your wealth to new heights…
Informative and enjoyable presentations from the world's top financial experts…
Insights you can't get anywhere else in the financial world…
Winning stock picks that could grow your money by 1,665% or more…
And a community of like-minded people all there for a common purpose of making $1 million in a year.
It's no wonder why we've heard from numerous attendees from last year's conference, like Tom H., who is planning to join us again September 20-22 in Vegas.
And with our bold initiative to help you put $1 million in your pocket, we expect to be hearing from more of them very soon.
That's why it's imperative you reserve your seat right now.
You see…
We Only Have 100 28 Seats Left!
The Total Wealth Symposium is already 80% sold out. We're down to the last 100 28 tickets.
Those remaining seats could be gone in the next few days … possibly tomorrow.
So I must encourage you to reserve you seat NOW.
You have until August 1 to cancel your registration for a 100% refund. So registering now is risk-free. But if you wait, and all the tickets sell out … that's it.
That's why you must reserve your seat right now.
Your Chance to Make
$1 Million Is Right NOW
Now let me ask you…
What do you think would be a reasonable price to attend this event, knowing that by the end, you'll learn everything you need to make a million bucks in a year?
$5,000?
$7,500?
Even at $10,000 … this event would still be a 100-to-1 investment on your money.
However, you won't pay nearly that much.
This year, we're charging just $3,000 for a single ticket to our Total Wealth Symposium.
It's a great price.
Not only will you meet some of the most esteemed financial experts from around the world … but you'll learn everything you need to know to quickly join America's growing rank of multimillionaire investors.
However, to encourage you to sign up today, we're going to slash $1,000 off the ticket price.
Instead of $3,000, you'll pay just $1,995.
That's 33% off the regular cost of admission!
We've kept the cost as low as possible so you can experience our life-changing insights.
We're confident this once-in-a-lifetime event will be the most profitable three days of your life.
Attending the Total Wealth Symposium will give you the tools and resources you need from our top experts to grow your wealth leaps and bounds beyond conventional methods.
I look forward to this event every year.
And I truly believe it will benefit you for many years to come.
But You Must Hurry! These Seats Will NOT Last Long
Mark my words: this event will sell out in the next few days if not by tomorrow.
Again, only 100 28 seats are available.
So I highly recommend you act right now before tickets sell out.
I happen to personally know our readers are dying for an opportunity like this.
Every day, I get a flood of emails from people telling me how grateful they are to have discovered Paul … how much they appreciate Matt Badiali's no-nonsense approach to the markets … how Ted Bauman surprises them each day with bold and original ideas to help them grow and protect their wealth.
These folks are ready to hop on this opportunity.
So, my advice to you?
Get your ticket … right now.
If you wait any longer, the remaining seats could be gone.
I should also mention, securing your ticket now is risk-free.
You can cancel any time before August 1 for a full refund.
So if you discover any reason at all you won't be able to attend, simply let us know by August 1 and you'll get your full money back.
Meaning there's no harm in reserving your ticket right away.
Plus, When You Sign up Today…
We're doing something a little different this year.
Normally, the Total Wealth Symposium begins in the afternoon of our first day so attendees can check in and get settled.
However, this year, we've decided to include three special "Quickstart Sessions" the morning of Day 1 for our early arrivals.
These will include:
Options 101 With Mike Carr. If you're new to options trading or would like an in-person session with one of the top traders in the world, Mike Carr will be holding a special introductory course on options for anyone who wishes to attend. If you like the idea of turning a 5% move in a stock into a 500% gain or higher, this quickstart session is for you.
Introduction to Cryptocurrencies. Our crypto expert, Ian King, will also hold an introductory course on the world's new favorite asset. If you want a clear and simple breakdown of what bitcoin is, why blockchain is important, and why you absolutely must pay attention to this sector over the next year, Ian plans to kick our Total Wealth Symposium off with a bang with this bonus session.
Natural Resources Investing: A Primer. Natural resources investing is tough. As our commodities and natural resources guru Matt Badiali will explain, these stocks are much more volatile … but also much more potentially profitable than your typical stocks. If you're new to Matt's research or would just enjoy a primer on this understudied and highly profitable sector of the market, make sure you arrive early to catch this talk.
Again, these special Quick Start Sessions come free of charge when you reserve your seat for the Total Wealth Symposium today.
So, I encourage you to get your ticket right this second.
When you purchase your ticket to the Total Wealth Symposium, you'll get access to:
Three days of exclusive presentations from the top financial minds in the industry who will reveal their secrets to how to accumulate a seven-figure fortune.
A special discounted room rate to the Four Seasons in Las Vegas where we'll host the event.
Access to all general sessions, panels and workshops so you can hear each expert's insight.
Special "Quick Start Sessions" for early arrivals! If you arrive to the Total Wealth Symposium on the morning of September 20, you can attend these THREE bonus sessions free of charge (A $500 value!).
Coffee and refreshment breaks between sessions so you can brainstorm with our experts and fellow attendees to meet your $1 million goal.
Two private, evening receptions where you'll dine in a luxurious setting with our experts and fellow attendees.
Unlimited access to our exhibit hall, where you can speak with our experts and discover the precise resources you need to begin making your first $1 million right away.
And so much more…
I promise you, this Total Wealth Symposium will be unlike any we've held in the past.
If you want to secure one of the last 100 28 tickets to this year's million-dollar event…
Then reserve your seat now.
Don't wait!
To Reserve Your Seat, Simply Click on the Button Below
Or contact our VIP Desk at 877-422-1888 to register today.
I look forward to seeing you in Las Vegas, September 20-22!
Sincerely,
Jeff L. Yastine Editorial Director, Banyan Hill