Only 200 29 Seats Left
How to Profit and Prosper in 2024
See all our experts in person — in a tropical destination — to prepare your finances for the presidential election year ahead.
Previous attendees saw recommendations give them the chance to make 385% gains — in just 11 months. Secure your spot today to see how you could do even better…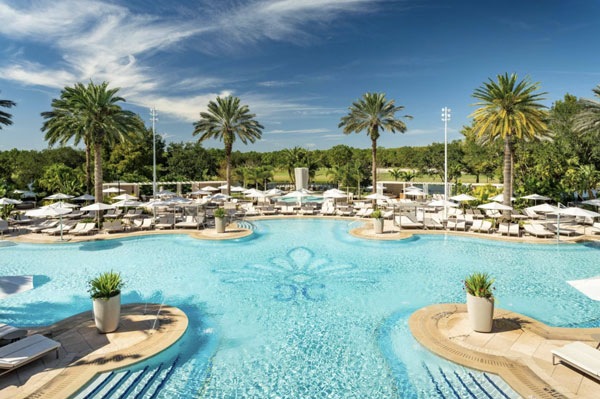 There's no way to sugarcoat it…
Presidential election years are crazy and chaotic — and 2024 will likely be the craziest and most chaotic ever.
While I can't tell you which party will win or even who's running at this point…
What I can tell you is Banyan Hill's team of experts is gearing up to help you make sense of it all from a financial point of view.
More specifically … we want to make next year the most profitable of your life, no matter who ends up in office.
No doubt it's a lofty goal, but I'm confident we will do it. Because our team of experts expect stocks to go on an historic run.
You see…
Over the last 24 presidential election years — the stock market has had positive returns 84% of the time.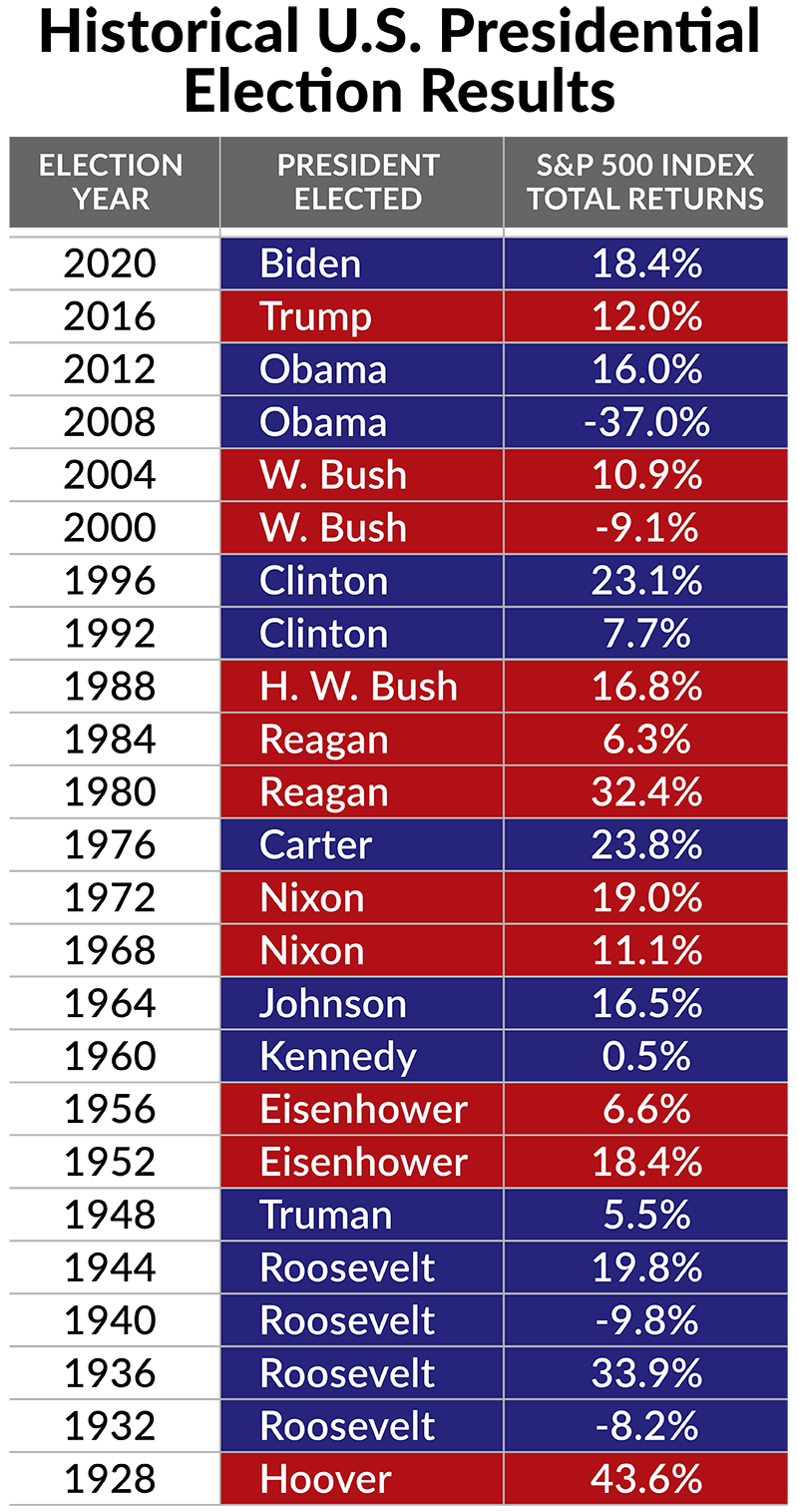 With the S&P 500 yielding an average 11.50%.
Our team of experts sees this trend continuing in the year ahead.
The key is, knowing which stocks to invest in for the most potential gains.
You'll get the top stock pick from each of our experts.
They'll also reveal what you can expect from the economy in 2024…
You'll hear from these experts on what they expect inflation to do … where they see interest rates going … and where the housing market is headed.
Plus, they'll tell you which sectors of the stock market you should avoid like the plague.
These are just a few of the important financial questions our team plans to address at Banyan Hill's 19th Annual Total Wealth Symposium.
On February 8 ... just a few short months from now ... at the luxurious Ritz-Carlton Orlando, Grande Lakes in Orlando, Florida...
Over one dozen of America's top financial minds and investment experts will come together to reveal their biggest market predictions for 2024.
Even better, each expert will give specific recommendations to deliver you massive returns in the year ahead.
Our rock-star panel includes all of your Banyan Hill favorites…
Alpha Investor Editor Charles Mizrahi, Strategic Fortunes Editor Ian King, Money and Markets Chief Investment Strategist Adam O'Dell, Chief Technical Analyst Mike Carr, Director of Investment Research Amber Lancaster and Chief Research Analyst Matt Clark.
As well as special Banyan Hill friends like co-founder and president of Battle Bank Frank Trotter and CEO of TradeSmith Keith Kaplan, and more.
Best of all…
These investment experts are coming together to show you how to prosper, profit and protect your wealth in 2024.
You see, we're standing on the edge of truly amazing times and once-in-a-lifetime opportunities to profit. Things like:
Artificial intelligence — With the rise of ChatGPT, AI has been the technology of the year and it's the catalyst that sent tech stocks soaring in 2023. But here's the thing, while everyone is saying Nvidia is the best stock to ride this trend — our experts say it's the smaller, under-the-radar companies where big AI money will be made ... and they will reveal which AI stocks in person at this live event.
Energy — This has been one of the top-performing sectors for several years and with the hottest summer on record in the books — this trend will continue for years to come. Adam O'Dell plans to reveal his AI stock rating system's top three energy stocks to ride this trend.
Biotech breakthroughs — The rise of AI has opened the doors to medical miracles like reversing the aging process … finally curing cancer … and perhaps the end of all disease. In the last 100 years, life expectancy rose from age 53 to 79. In the next 50 years? A human could easily reach 125. This market is expected to see explosive growth in the years ahead zooming from $850 billion to over $3.4 trillion by the end of the decade. Well-positioned investors stand to make a fortune in the coming years.
Financial technology — Blockchain has opened the doors to cryptocurrencies and other exciting innovations that will transform where and how we handle money. The "fintech" sector is projected to surge 700% by 2030—and our experts will show you how their favorite stocks to ride this trend.
Automation nation — We're already seeing autonomous cars, trucks and even ships … factories and warehouses running 24/7 with zero employees … and robots flipping burgers at the local fast food joint. The companies behind these breakthroughs are the disrupters of tomorrow and our experts will reveal the ones they believe will take the world by storm in 2024.
But here's the thing…
We're only at the beginning stage of all of these innovations coming to life.
This means we're in the early stages of the massive fortunes that will be made from them in the coming years.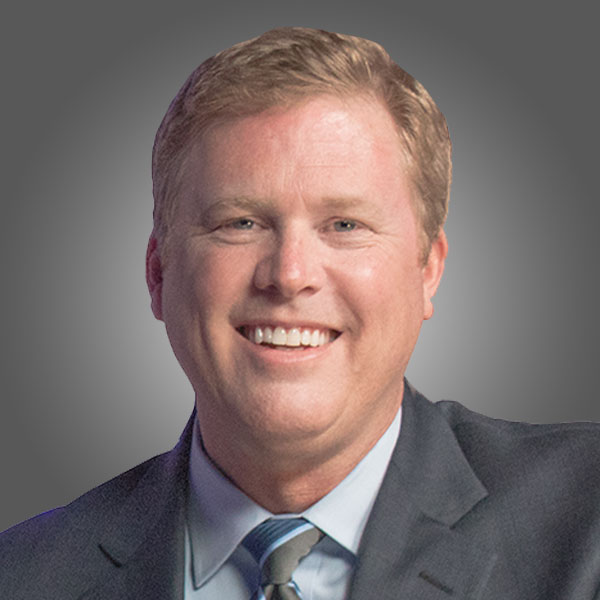 Before I continue, let me properly introduce myself.
My name is John Wilkinson. I'm the director of premium services here at Banyan Hill Publishing and I'll be the master of ceremonies at the 19th Annual Total Wealth Symposium.
In a moment, I'll show you everything this year's symposium has to offer.
If you've never attended before, a word of advice:
Do not wait to reserve your spot.
Tickets will go fast.
With over 200,000 subscribers and room for only 200 attendees … this event is likely to sell out faster than the 18 before it.
Which Is Why You Need to Secure Your Seat at the Total Wealth Symposium, February 8 to 10, in Orlando, Florida.
Of course, I don't want you to take my word on the life-changing insights, recommendations and friendships that can be made by attending our only event of 2024.
I think it's best for you to hear directly from past attendees.
From fellow subscribers who made the decision to join us in a beautiful location … to meet our team of experts in person … to hear their top investment ideas … and to mingle with like-minded individuals who are also looking to become better, smarter and richer investors…
And about the wonderful experience they had by attending the Total Wealth Symposium in person.

When you claim your seat to our 19th Annual Total Wealth Symposium today, you'll ensure you get our experts' full game plan for outperforming in the election year ahead…
Including an inside look at the sectors our team believe will deliver the biggest gains in 2024…
The stocks they expect to hand investors monster gains…
Answers to questions about what's next for interest rates, the U.S. dollar and inflation…
Insights into the opportunities our experts are watching right now…
And much more.
It's important to note…
The experts you will see and hear speak from the podium during this private event, have navigated every major bull and bear market over the last four decades...
From Black Monday … to the dot-com bust ... the Great Recession of 2008 ... and the more recent COVID-crash.
That's why I'm confident all the investment ideas they share at this highly anticipated event will help you prepare for the election year ahead ... no matter who becomes our next president.
To give you a glimpse at what you can expect…
Alpha Investor Editor Charles Mizrahi says there's one sector in particular that he's optimistic about for 2024.
And at the Total Wealth Symposium, he'll reveal details on his top stock in this sector — a stock that he believes could deliver spectacular gains in the years ahead.
Then there's Strategic Fortunes Editor Ian King.
He says we're looking at a sizeable bull run in 2024 — that once again will be led by tech stocks.
According to Ian, AI is a complete game-changer that's creating amazing opportunities in every sector.
At the symposium, he plans to dish out his favorite ways to profit as this new breakthrough continues to break through...
There's also Money and Markets Chief Investment Strategist Adam O'Dell.
Adam is also a firm believer in AI, in fact, he's even created an AI-based stock rating system called Green Zone Power Ratings.
At our upcoming Total Wealth Symposium, Adam will detail a slew of stocks that his system is rating strong bullish for 2024.
And he won't stop there to help you protect your wealth — he'll also reveal stocks that his system has deemed as high-risk!
These just scratch the surface.
Our editors plan to cover all of this and so much more!
And if history is any indication, you won't want to miss it.
Let me explain…
At Our Most Recent Event … Attendees Got a Slew of Winning Trades
At our most recent event, attendees had the chance to book many winning double- and triple-digit gains.
For instance, Charles Mizrahi recommended D.R. Horton Inc. and Snap-on Inc. which have surged 128% and 67% since the 2019 event.
Ian King recommend Intercontinental Exchange, which shot up 52% in 24 months … he also recommended Overstock.com which surged 385% in just 11 months.
And Amber Lancaster recommended Power REIT which went on to hit peak gains of 713% in the 28 months preceding the event.
I could go on and on for every year we've been hosting these events, but my point is this...
The experts we invite to speak at the Total Wealth Symposium are the best of the best.
Year after year, they deliver opportunities to hundreds of thrilled attendees ... regardless of what's going on in the market … and we're confident the ideas they share for outperforming in the upcoming election year won't be any different.
So without further ado, let me introduce the team you will see taking the stage in February...
Our Experts Will Share What You Need to Know to Set Yourself Up to Make a Fortune in 2024

Here's a glimpse of some of the experts you'll hear from:
Charles Mizrahi
---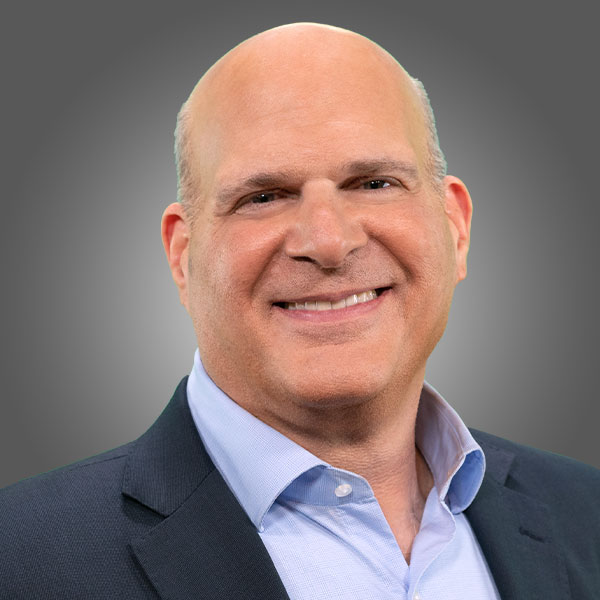 Alpha Investor Editor Charles Mizrahi is a true Wall Street veteran with over 40 years of experience under his belt.
As a money manager Charles was ranked the No. 1-performing market timer — not just on Wall Street but in the entire United States — based on the actual performance of client accounts. Barron's also ranked Charles as the No. 1 commodity trading adviser.
He's made money as a pro trader during the go-go '80s yet avoided the 1987 crash. Charles also invested through the booming 1990s, dot-com bubble and bust, housing bubble, 2008 financial recession, and the strong bull market that followed.
He's been featured in The Wall Street Journal, Barron's, The New York Times and MarketWatch, and on CNBC and wrote the highly acclaimed book, Getting Started in Value Investing (Wiley).
As editor of Alpha Investor, 8-Figure Fortunes and Microcap Fortunes, his subscribers are currently sitting on open winning trades of 119%, 161%, 167%, 95%, 270%, 199%, 237% and 328% to name a few — all with an average hold time of around three years.
As great as those trades are, Charles says what he has in store for attendees could blow all of these away.
Ian King
---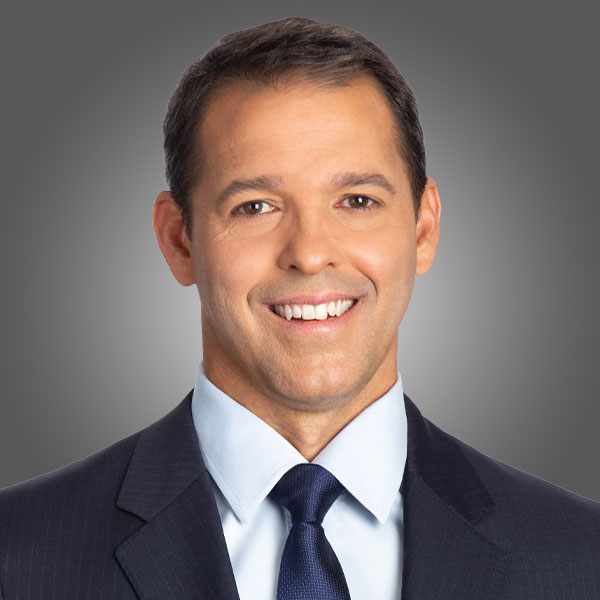 Former hedge fund manager Ian King has over two decades of experience in trading and analyzing the financial markets. His market insights have been featured on Fox Business News, Investopedia and Seeking Alpha.
He honed his trading skills at Salomon Brothers and Citigroup before spending a decade at New York-based hedge fund Peahi Capital. There his team made a 339% total return in 2008 alone.
In 2017, Ian joined the Banyan Hill team bringing his technology and cryptocurrency expertise to our readers as the editor of Strategic Fortunes and Next Wave Crypto Fortunes … along with two other fast-paced small-cap stock services.
He's certainly shown his subscribers what a true market expert can do — dishing out gains of 147%, 136%, 169%, 301% and 735% with an average hold time of 14 months.
And in his crypto trading service, his subscribers have seen gains as high as 1,061%, 1,934% … and even a mind-boggling 18,235%. What's really impressive is the fast nature of these partial trades — they were all made in four months to one year.
In February, symposium attendees will hear Ian reveal his top cryptocurrencies to get in on before bitcoin and the crypto market take off to new highs.
Adam O'Dell
---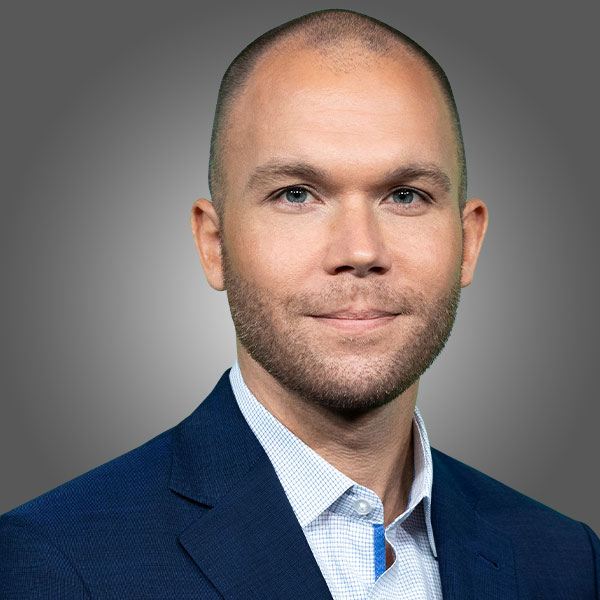 Money and Markets Chief Investment Strategist Adam O'Dell is an investing phenom.
After running a multimillion-dollar hedge fund in his early 30s, Adam left that world behind to start publishing his trade recommendations online in 2012.
Adam spent the last decade developing and perfecting his proprietary AI-based Green Zone Power Ratings system. A system that has become the foundation of his Green Zone Fortunes service.
A service that is currently sitting on open gains of 300%, 221% and 290% with an average hold time of just under three years … and in his fast-paced premium services 10X Stocks and Max Profits Alert, subscribers have seen over 30 triple-digit winning trades ranging from 100% to 430% with an average hold time of 90 days.
At the 2024 Total Wealth Symposium Adam will reveal the secret to his trading success along with his favorite trades for the new year.
Michael Carr
---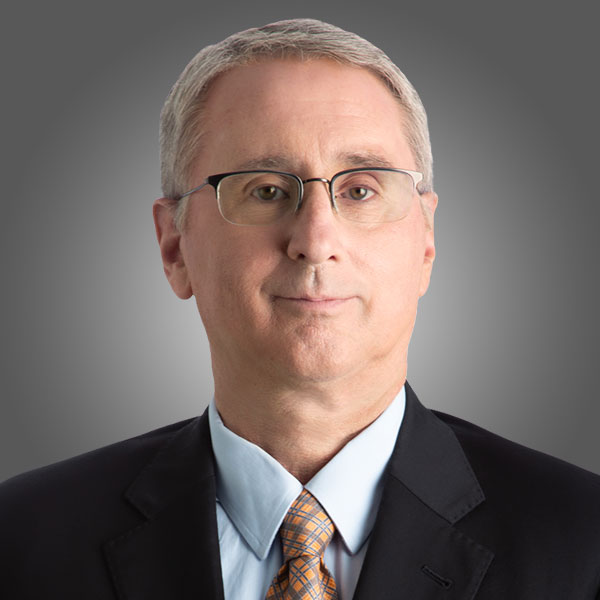 U.S. Air Force veteran Michael Carr was instrumental in installing an early version of the modern-day internet while working at the Pentagon.
He later spent time in a bunker in Iceland, where he deployed state-of-the-art radar systems to track Soviet aircrafts near the end of the Cold War. He went on to fulfill many other high-profile missions in our nation's military, including coding nuclear missile launches.
Mike describes this experience as "a field where there is no room for error." It is this philosophy that drives Mike's dedication to precise investment strategies … as our Chief Technical Analyst.
Around the office, Mike is known as "The Professor" because he teaches Wall Street's top traders the Fundamentals of Technical Analysis and Quantitative Technical Analysis courses at the New York Institute of Finance.
He currently wows subscribers with fast-paced options trading service Precision Profits … where they've seen dozens of double- and triple-digit winning trades over the years.
Plus you'll have a chance to hear from:
Amber Lancaster
---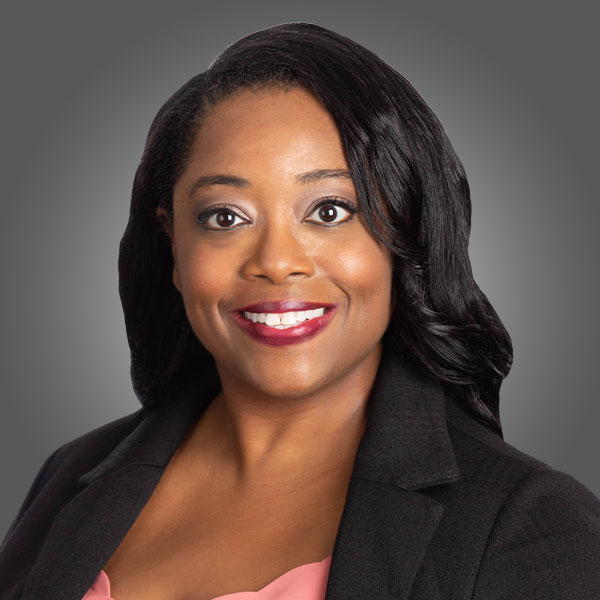 Ms. Lancaster is the director of investment research at Banyan Hill. Ms. Lancaster holds a bachelor's degree in economics, an MBA and has been immersed in the investment and financial research world for over 20 years, working at Bloomberg and at Weiss Research.
You may have heard her discussing financial strategies on various radio programs from Fox News Radio and CNBC MarketWatch, to CNN Radio and Traders Nation.
You can see her each week sharing her financial expertise in the Strategic Fortunes weekly "Market Insights" webcast.
Matt Clark
---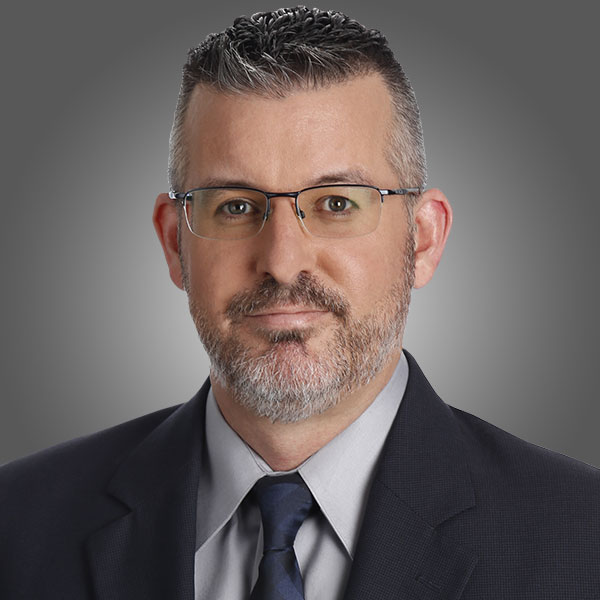 Matt Clark is a 25-year investigative journalism veteran and the Chief Research Analyst at Money and Markets.
Matt is also the lead analyst, writer and voice behind the wildly popular Stock Power Daily newsletter. Every weekday, he brings over 150,000 readers a top-rated stock that's worth investing in … or sometimes, a low-rated stock that should be avoided at all costs.
Matt's daily insights have shown his readers more than 100 triple-digit winners over the last three years, using Adam O'Dell's proprietary Green Zone Power Ratings system.
As You Can See, We're Serious About Showing You How to Set Yourself up for the Year Ahead — and Potentially Make a Small Fortune — by Giving You Direct Access to Our Entire Team of Financial Experts
We live in a fast-paced world. And it's about to get even faster.
Yes, there will be abundant opportunities to get rich beyond your wildest dreams. But there will also be risks and landmines you'll need to avoid more than ever.
Our gurus will help you prepare and stay vigilant for anything that comes your way. But we're also flying in a small army of investment professionals from around the country.
They are the best of the best at what they do. They include: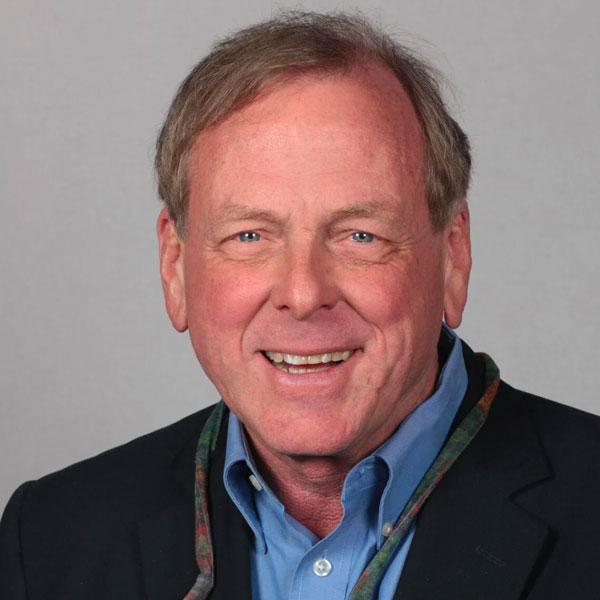 Frank Trotter
---
Frank Trotter, president and co-founder of Battle Bank, has been in banking for over 40 years. In 1998, he co-founded EverBank.com, a national direct-to-consumer bank. Serving in various executive capacities, including chairman of everBank.com, president of EverBank Direct and chairman of EverBank Wealth Management. The bank was acquired by TIAA Bank in 2017. Prior to that, Frank served Mark Twain Banks in various capacities, including vice president of commercial lending and president of Mark Twain International Markets. Today, Frank has begun his next venture with Battle Bank, the Colorado-based bank he co-founded.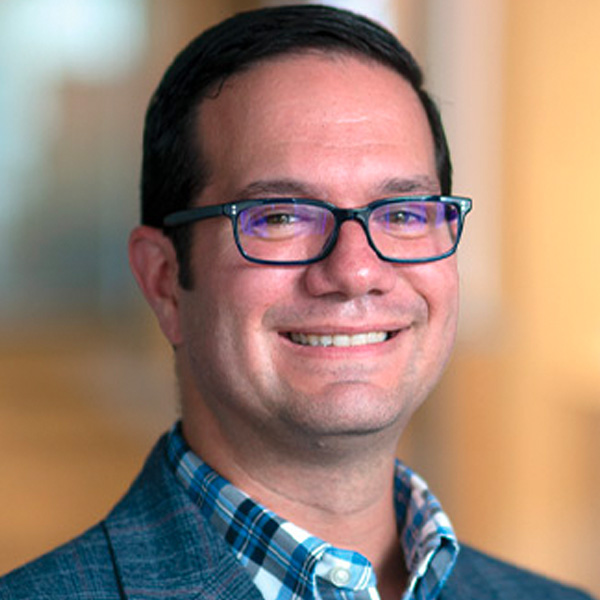 Keith Kaplan
---
Keith Kaplan, CEO of TradeSmith, is a veteran software architect with 25 years of trading and investing experience. He is recognized for his work in financial technology bringing easy-to-use software platforms to the general public to gain an edge on investing institutions. Keith speaks frequently to large groups of investors nationwide focusing on the psychology of investing and how our behaviors are the No. 1 factor in our investing success. He has set out on a personal mission to provide the tools and education that anyone can use to make smarter, potentially more profitable investing decisions.
---
This event will undoubtedly be one of the most beneficial experiences of your life. You'll walk away with tons of new ideas on how to grow and protect your wealth in any market environment.
I liken it to Warren Buffett's yearly Berkshire Hathaway shareholder meeting. Only you get firsthand insights from over a dozen financial geniuses — and in a much better location, if you ask me.
Even though we're focusing on 2024 and whatever the election year may bring, you'll find that many of our discussions are geared toward putting you on a financial path that sets you up for a lifetime of riches.
Look: Many people missed out on attending our last conference because we sold out quickly. This year I expect the same.
In fact, tickets may go faster than ever before because we're traveling to one of the most beautiful places in Florida…
The Ritz-Carlton Orlando, Grande Lakes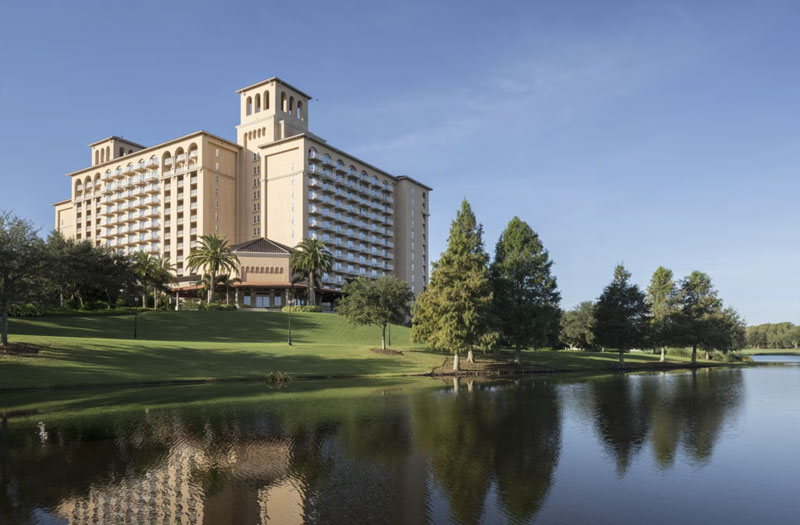 This private but convenient location is near most theme parks and only 20 minutes from Orlando International Airport.
Yet, the moment you enter the property, you'll feel like you've entered a beautiful sanctuary nestled on over 500 lush acres of natural habitats, lakes and a working farm.
We've secured a block of rooms — at 75% OFF the normal rate — at The Ritz-Carlton Orlando, Grande Lakes — which boasts a magnificent 40,000 square foot spa that's a destination in itself.
There are seven on-site restaurants, a gorgeous pool, massive fitness center and if golf is your thing … a championship-level par 72 golf course.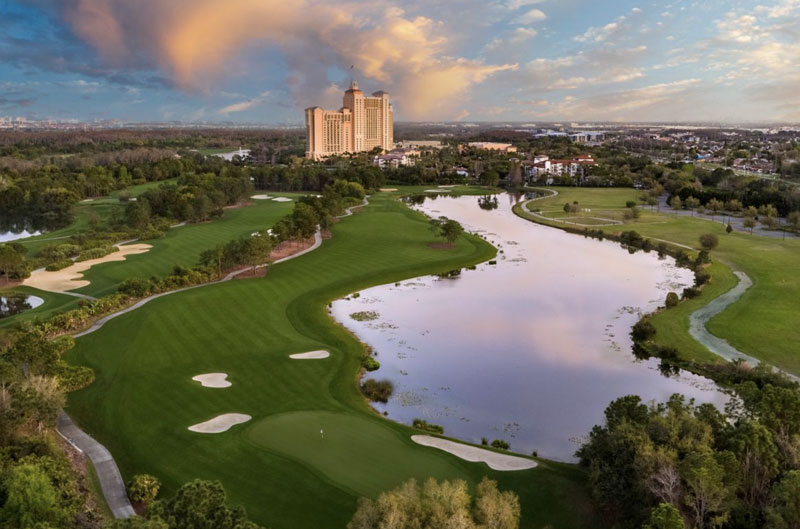 The Total Wealth Symposium officially kicks off the afternoon of Thursday, February 8.
But if you come early that day, you can get in on our…
Bonus Training Session
Whether you're new to options trading — or a seasoned pro — if you'd like to hear from one of the top traders in the world — Michael Carr, editor of Precision Profits, will be holding a special introductory course on options for anyone who wishes to attend.
If you like the idea of turning a 5% move in a stock into a 500% gain or higher, this bonus training session is perfect for you. You may even get a sneak peek at a new options strategy he's developing exclusively for Banyan Hill members.
"Options 101: Excellent presentation!" – Randall P.
This bonus training session will take place on the morning on February 8 and is absolutely free to conference attendees.
Sign up for the symposium and reserve your discounted room today, so that you don't miss out…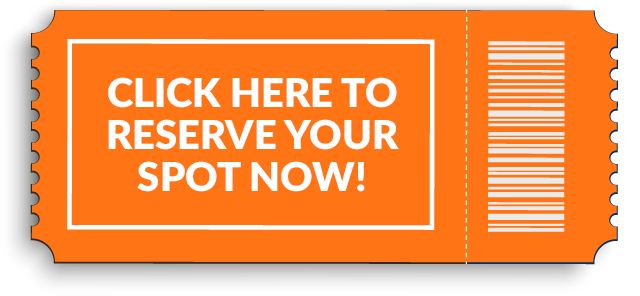 Our Days Will Be Jam-Packed…
We'll have you covered with refreshment breaks.
During these breaks, you'll have the unique chance to mingle with your fellow subscribers and share ideas about the presentations you just heard.
…But We're Going to Have FUN, Too!
We hope you join us for two private evening receptions. We'll be serving free drinks and hors d'oeuvres. Unwind with your fellow members and rub shoulders with our gurus.
One of the most special things about our Total Wealth Symposium is that even though there are a couple hundred attendees, it still feels like an intimate event. Our gurus — the people you hear from in your inbox every week — are only steps away at any given moment.
And while they cannot give any personalized advice, they're excited to share their insights, hear about your successes and goals, and answer your most asked questions.
Take It From Members Who Have Attended Previous Symposiums:
"The speakers are very approachable. Everything and more is covered at this event. I learned a lot. Thank you!" – Dana B.
"Beyond the speakers, being new to Banyan Hill I just loved meeting other attendees and swapping stories!" – Wendall D.
"Banyan Hill has an investment style for every type of investor. The trip to this event was well worth it." – Pamela D.
"The diversity of the topics was amazing. Everything and more was covered." – Peter R.
"I went to the symposium to discover if this could truly be a long-term relationship based on two-way trust. I came away pleased!" – Don K.
"I enjoyed all the speakers. Each contributed their unique perspectives and real-world knowledge." – Michael S.
"I've been to a lot of conferences. But bar none, the Total Wealth Symposium is the best!"
– Debbie B.
"You guys are one of the few people in the investment industry that I think tell it like it is, you've got great ideas and even though I've been an investor professionally for 25 years, I like what you guys provide." – Jill S.
When you reserve your ticket to the Total Wealth Symposium, you'll get access to:
A special 75% discounted room rate to The Ritz-Carlton Orlando, Grande Lakes (less than 20 minutes from the airport), where we'll host the event.
Three days of exclusive presentations from the top financial minds in the industry, who will reveal their best insights. Ideas you could use to set yourself up to make a fortune during.
Panel discussions where a group of Banyan Hill gurus get onstage and answer your questions.
Bonus training session for early arrivals! If you arrive to the Total Wealth Symposium on the morning of February 8, you can attend Options 101 with Michael Carr. This bonus session is free of charge (a $500 value).
Coffee and refreshment breaks between sessions so you can relax and network with fellow attendees.
Two private, evening receptions where you'll enjoy drinks and hors d'oeuvres in a luxurious setting with the Banyan Hill team of experts and your fellow attendees.
Unlimited access to our exhibit hall, where you can discover resources to help you make money — and protect it.
And so much more!
As past attendee Rosemarie H. put it, the Total Wealth Symposium is: "Worth many times the price of admission."
Now, I'm sure you're getting excited about attending this event, as well as the great location we've chosen...
But before I add you to the official list of attendees, I need to share a brief disclaimer — that could prevent you from coming.
That is…
Only Individuals Who Want Actionable Investment Ideas to Boost Their Wealth in 2024 Should Commit to Attending
Look, this event is not for everyone.
With over 200,000 paid subscribers, we only want those who are serious about attending all the sessions … mingling with other guests … and who aren't afraid to ask questions — to attend.
We go through great efforts to put on this event — Amanda, our event coordinator, is already starting to plan for 2025 — and we want people there who are truly looking to get the most from this event to attend.
When there's a sold-out room with 200 like-minded people — all with the same mission of getting richer in the coming year, you can just feel the energy.
It truly is amazing.
If this sounds like you, then … I urge you to click here now to secure your spot right now.
Again, due to space restrictions, less than half of 1% of Banyan Hill members will be able to attend…
For those who act now to join us.
You have my word that when you leave our 2024 Total Wealth Symposium — you will have the knowledge needed to profit from the innovations and opportunities that will define the year (and decade) ahead.
We're confident this will set you up for a very profitable future.
The registration fee for this event is $1,995.
And it's worth every penny.
The in-depth strategy sessions with our top experts … options training … cocktail receptions and special guest speakers are all included, making this event a tremendous value.
But for a limited-time only...
We're Going to Give You a Fast-Action Early Bird BONUS SAVINGS of $900
As a special thank-you for being a dedicated member, we are offering an early bird discount for those who register immediately.
Members who reserve their spot before November 30, 2023, will receive a $900 discount on the usual price.
This makes the early bird registration fee just $695.
But I must warn you...
No matter how many calls we get. This event will remain a small and intimate event. No more than 200 attendees will be allowed.
And once we sell out, (and we always do) the doors are closed, we cannot allow anyone else to attend.
Your Chance to Make a Fortune in the Presidential Election Year Ahead
With everything I've shared with you about this year's symposium…
The number of financial experts all in one place … the state-of-the-art accommodations at one of the most beautiful hotels in Florida … the cocktail reception … the diversity of speakers, sessions and panels where you get to ask your most pressing questions…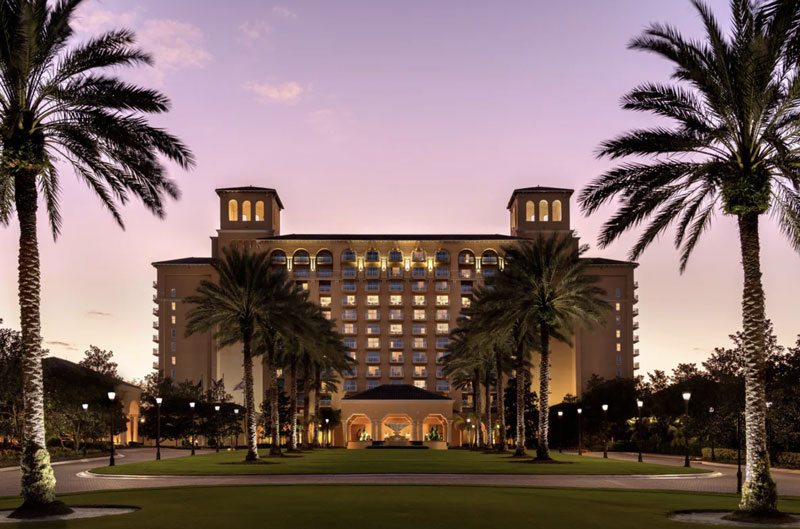 We're confident that it will be the most profitable three days of your life.
And it'll be fun too!
But mark my words: This event will sell out in the next few days. With the way the phones have been ringing off the hook here, it could even be tomorrow.
So please, act now and secure your spot. You will not be able to get in once we sell out!
Simply Click on the Button Below:

Or contact my team at 877-422-1888 to register today.
I look forward to seeing you in Orlando on February 8!
Sincerely,
John Wilkinson
Director of Premium Services
Banyan Hill Publishing
P.S. The deadline to receive our special early bird pricing is November 30. But there's a good chance we'll sell out well before then. I urge you to click on the button below to reserve your spot at the 2024 Total Wealth Symposium right away.